How to Become a Pinterest Virtual Assistant
According to this research by semrush, Pinterest receives about 435M monthly visitors. This means that this visual platform is among the top 100 most visited sites in the world per month and growing.
It's also the second most powerful social media platform in terms of referral traffic just behind Facebook.
Not only that, many of these visitors use Pinterest for research before making a purchase. For businesses and brands, Pinterest is a gold mine waiting to be explored.
However, there is a  learning curve when it comes to using Pinterest. To achieve and maintain success, you have to play by the rules. Create the right images, in the right size, and use the right keywords.
A process that is full of trial and error.
To learn how to do all these, you will have to dedicate a lot of time. A process that many small business owners and brands would rather not go through. This is one of the many reasons many would rather outsource Pinterest marketing.
You can take advantage of this growing demand and work as a Pinterest Virtual Assistant.
Please note that this post may contain affiliate links. You can read my full disclosure here.
Learn how to get started as Pinterest VA with the Pinterest VA Guidebook for only $50. You'll learn how to find clients. How to email potential clients and work with multiple clients plus so much more. Click on the book to purchase
What does a Pinterest Manager do?
As a Pinterest manager, you're working on behalf of your client to keep up with day to day demands of Pinterest. This might involve duties such as;
Creating attractive pins.
Keyword research.
Scheduling pins.
Board creation.
Join/Leave Group board.
Monthly Account analytics.
However, these activities will differ on a client basis. Your client might have you do other additional tasks or for a more developed account, all you might need to do is create and schedule pins.
You can learn more about what to expect working as VA, in the Pinterest VA Guidebook (only $50)
Must-have Pinterest Virtual Assistant Skills
Working as a VA is not any different from working as an office assistant. The only difference is that you're working remotely and with multiple clients instead of one.
You will need skills such as;
Time management skills
Planning
Prioritizing
Communication skills
Networking skills
Analytical skills
Develop and improve these skills over time so that you can interact and work better with different clients. You will also be able to manage your tasks better so that you're not just working hard but working smart.
Even though you're working with multiple clients, working as VA shouldn't take over your life. That's only possible if you put these skills to good use.
How much do Pinterest Managers Earn?
As a beginner, you can expect to earn about $15- $20/hr working as a Pinterest VA. Learn more about how to price your services in the $50 Pinterest VA Guidebook.
However, how much your charge is up to you. This can vary significantly depending on factors such as expertise, experience, the time required per client, etc.
Besides, as you become more experienced working as a VA, you can expect to earn as much as $30 – $60/hr.
How to become a Virtual assistant on Pinterest.
To gets started as Pinterest VA, you need to invest in the right learning resources.
Invest in books such as the $50 Pinterest VA Guidebook or other training materials. This ebook will teach you all the basics of what to expect, how to get clients as a beginner, and how to charge for your services.
The right training books or courses  will walk you through;
What Pinterest services to offer.

 What's expected of a VA.

Pros and cons of being VA.

How to price your services.

Getting new clients.

Pitching to your client.

Getting started with your first client

Mistakes to avoid
Tips for success as a VA.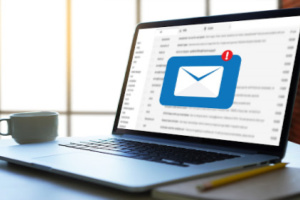 How to find your first client as a Virtual assistant.
Email outreach is the best way to get your first client.
Because you're working independently, it's up to you to look for and bring in new clients. This step is often one of the most challenging when working as a VA.
To make the process easier for you the Pinterest VA Guidebook provides email templates to use. Making the process easier even for beginners with no experience.
With email outreach, you can look for clients how often you'd like, be it daily or weekly. Unlike on job boards or Facebook groups where you have to wait for someone to post the job first.
How to promote yourself as Pinterest Manager
To promote your virtual assistant services, you can;
Advertise your services in social media groups.
Create a referral system with clients.
Create Facebook ads
Advertise on LinkedIn
Advertise on Twitter
Also, create a dedicated website all about your work as a virtual assistant.
As you grow, you can add customer testimonials and reviews. This works as great social proof for new clients and a testament to your experience and expertise.
Tips for success as a virtual assistant
Invest in learning resources
Books such as the Pinterest VA Guidebook will shorten your learning curve. You'll save precious time that would otherwise be spent researching and analyzing just by making the right purchase.
Besides, learning will help you get results faster. You will be able to improve your client's traffic, conventions, and many more. You will also avoid costly mistakes just by learning from others.
Getting new clients is all up to you as a VA. Even though it might be tempting to stay comfortable with your current list of clients. Remember, you're working as an independent contractor so your job is never secured.
A client might decide to let you go for various reasons and this will disrupt your income. However, if you network often preferably every month, you can easily replace one lost client with another.
It's a business, treat it as one.
Working as Pinterest VA, whether as a side hustle or full time, is a business and should be treated as one. You should be able to analyze how much time is spent per client and how much you're earning.
Is it worth the time? Analyze your month-to-month expenses how much you're spending on software and learning resources vs how much you're earning.
Also, don't be afraid to let go of clients who don't pay on time or constantly disagree with.
Final thoughts on how to become a Pinterest Manager
Even with no experience, you can work as Pinterest VA with ith the right learning materials such as the Pinterest VA Guidebook.
First, you need to understand what duties are expected of you as VA. Next, you need to determine how to price your services and finally, you need to start pitching to potential clients.
This is the best way to get started as Pinterest VA.
Learn how to be a Pinterest Manager